Miss Teen Thailand Contestants 2019 Stay with Us at Patong Bay Hill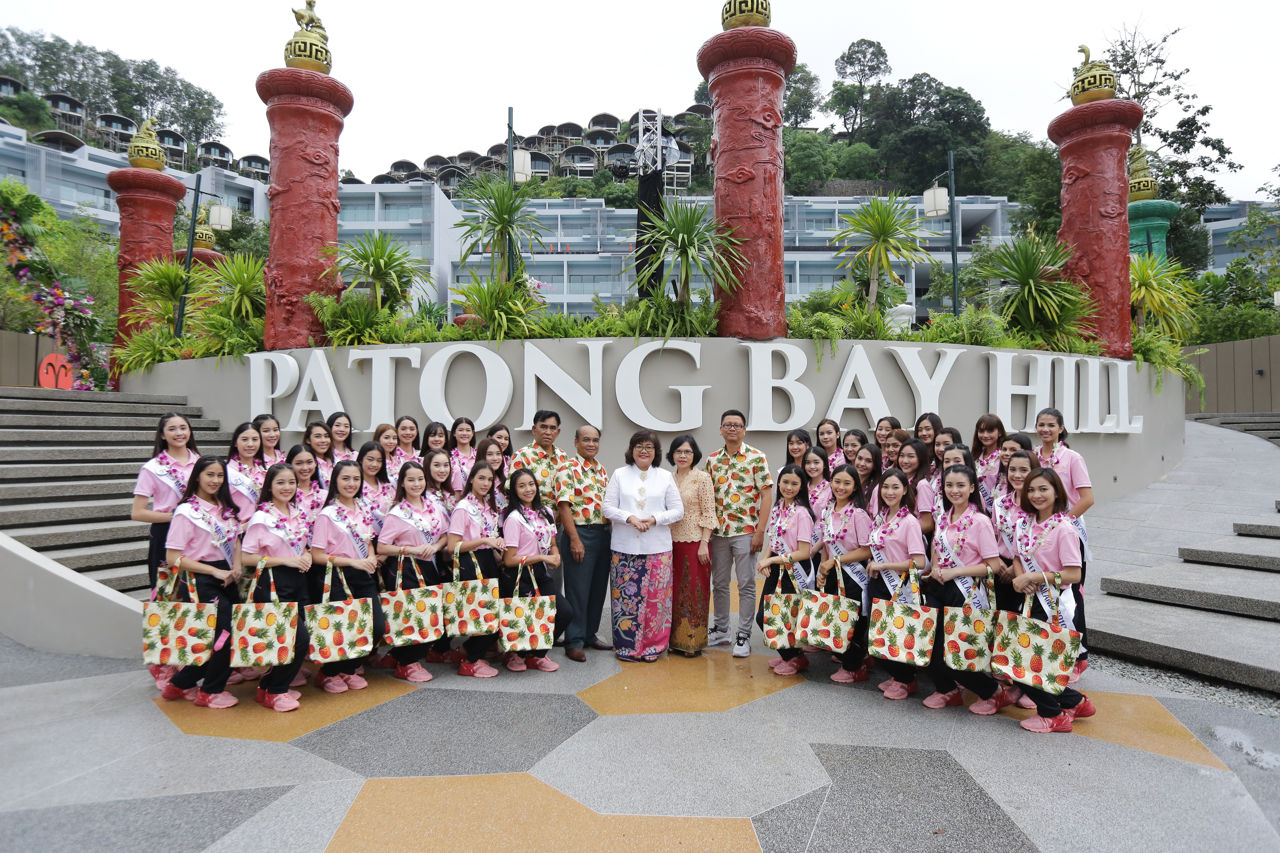 Contestants for Miss Teen Thailand Take Part in Beach Clean Ups and Motorbike Helmet Awareness Campaigns
Miss Teen Thailand is a beauty pageant for young Thai girls aged 15-18 years old. First held in 1989, it was created by the Miss Thailand organization in cooperation with the Channel 7 television studios. Now handled by the Inspire Entertainment Co Ltd, each year 40 beautiful young Thai finalists fight it out for the recognition of winning the pageant.
Prizes are awarded for the top 5 contestants, with cash prizes, gifts and endorsement deals given to those lucky few. 2019 has seen the contestants staying in the Patong Bay Hill beach club Phuket, taking part in multiple awareness campaigns like beach clean ups and motorbike awareness campaigns.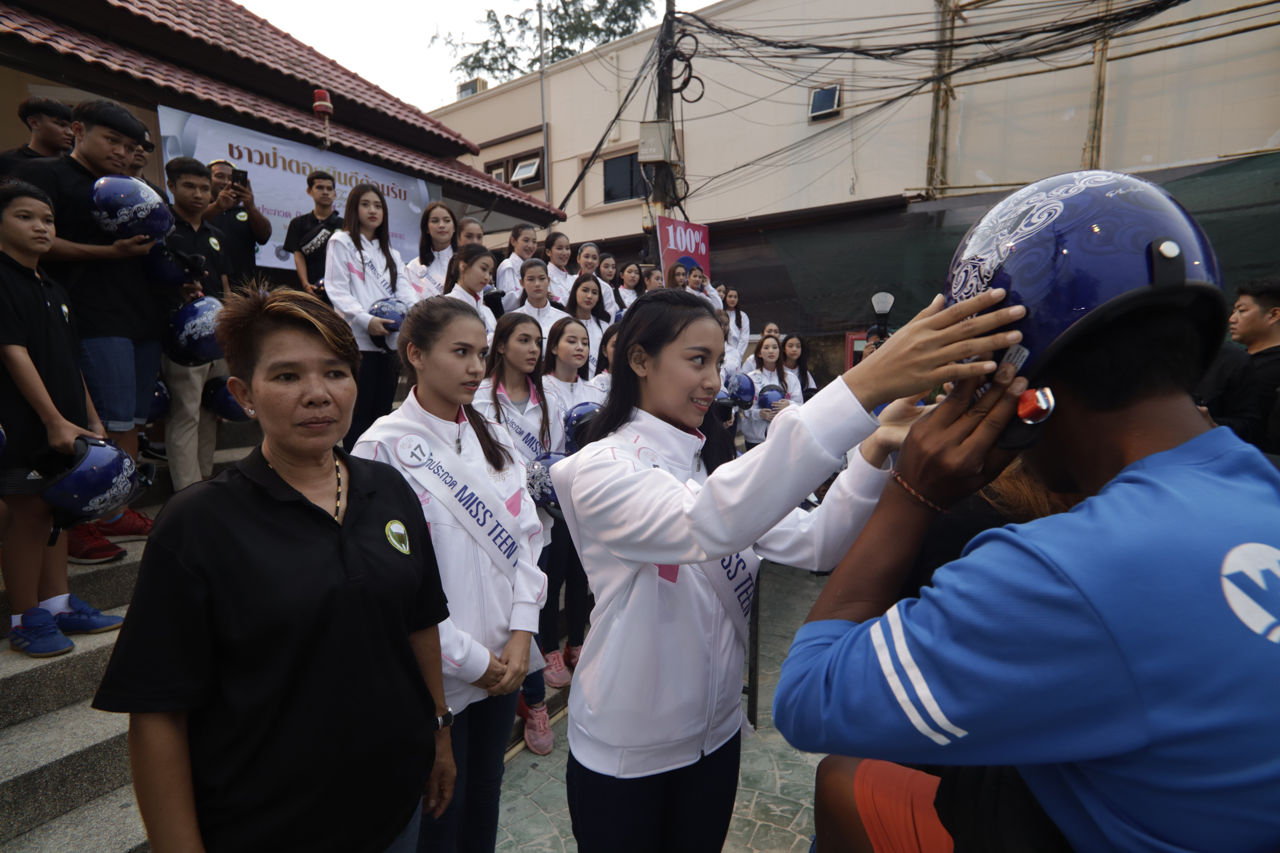 160 Contestants Audition and Only 40 Make the Final
In the initial stages of the pageant, contestants take part in a talent contest showing off skills like singing, dancing, performing, Thai dance, model walking, playing musical instruments, ballet, cheerleading and even Thai boxing!
40 finalists then move on to taking part in activities with the pageant and sponsors. The chosen few help to promote Phuket tourism between 24th-28th October and then go into a social media contest on the 29th October. The final decision for who gets the Miss Teen Thailand crown, is decided on the 30th October.
Miss Teen Thailand Finalists Visit Paradise Beach and Kudo Beach Club
Two favorite locations of Club Unique members, the final Miss Teen Thailand contestants visited the Paradise Beach and Kudo Beach Club. Whilst there, they took part in campaigns to bring awareness to various issues. The girls took part in a beach clean-up at Paradise Beach and a motorbike helmet awareness campaign.
Both great issues that need highlighting in Thailand and with the Miss Teen Thailand contestants help, they worked to inspire other people across Thailand to follow suit. Alongside taking part in these campaigns, the girls wowed us with their beauty and energetic spirits, taking part in photo shoots around our Patong Bay Hill resort.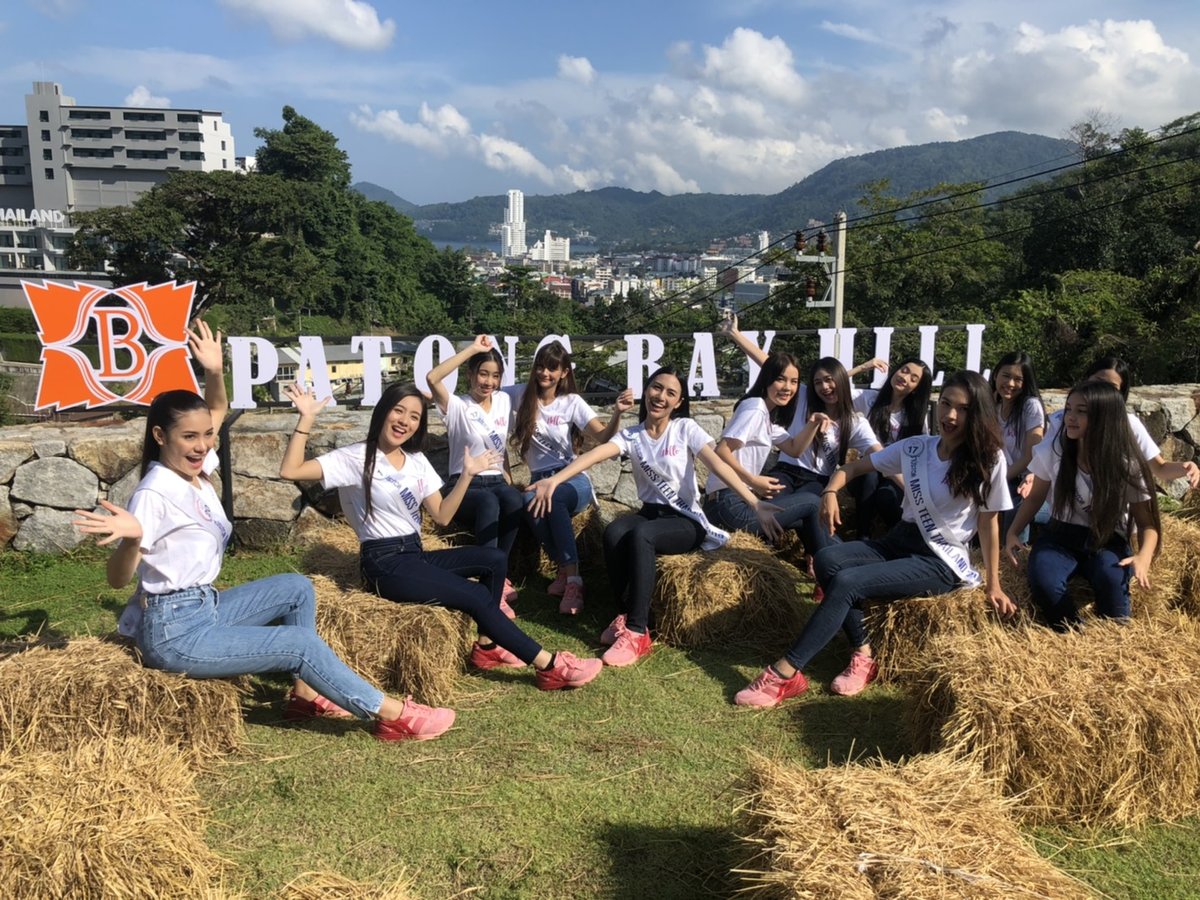 Patong Bay Hill Photoshoot with the Miss Teen Thailand Contestants
After showing Thailand how much they cared by taking part in awareness campaigns, the Miss Teen Thailand contestants kicked back and had some fun with us at Patong Bay Hill. Encouraged by the camera and film crew, they posed smiled and danced for the eager cameras.
While enjoying the stunning surroundings of our resort, the girls took various pictures to help themselves shine in the social media campaign and to encourage the judges to choose them as number one. A YouTube video promoting the girls and the Miss Teen 2019 event was also shot around our beach club, which you can see here or in the video below.
Well done to all the girls who took part. We loved having you here at Patong Bay Hill. Look forward to seeing you next year!