The Best Markets Not to Be Missed in Phuket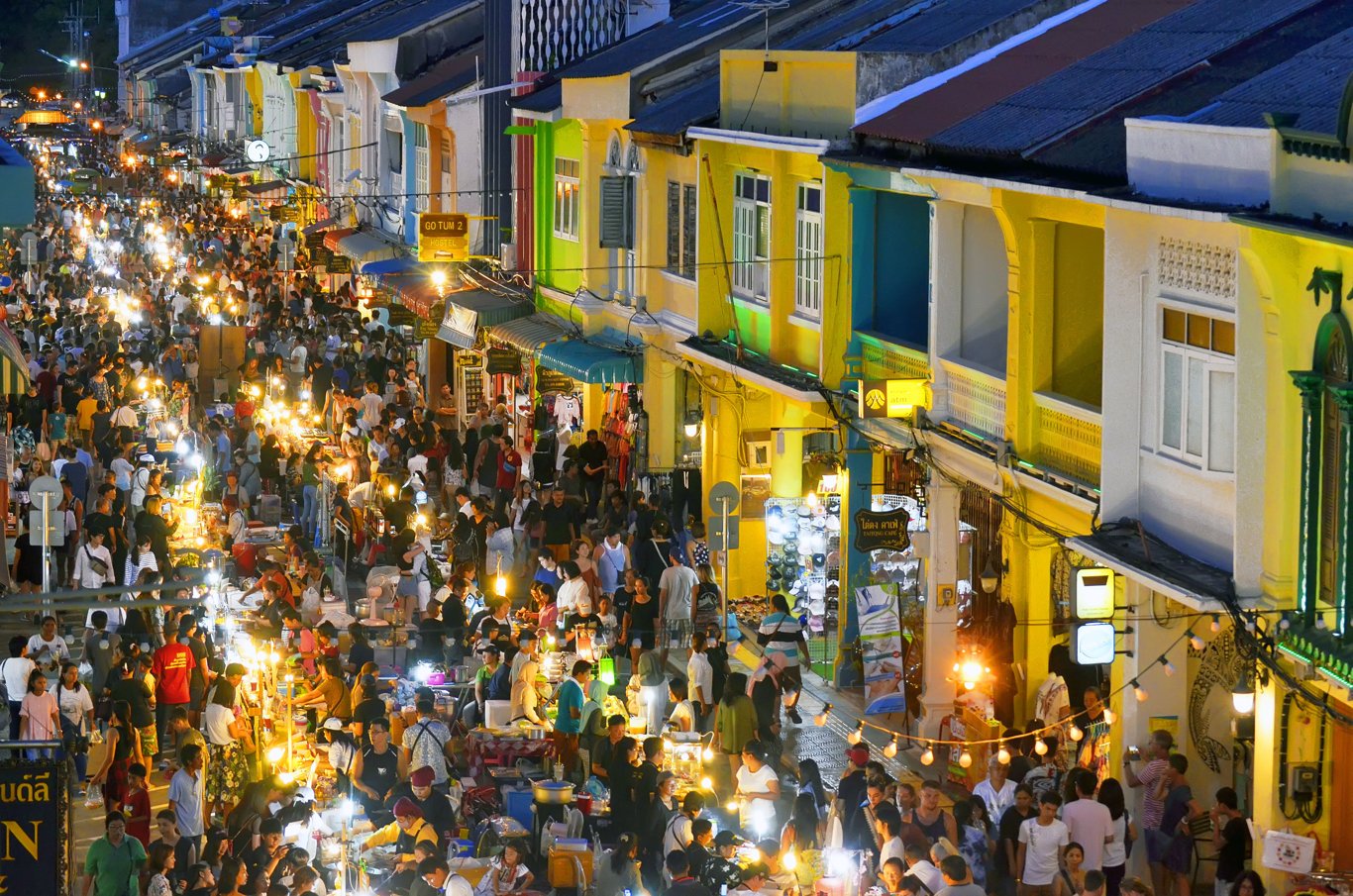 Phuket Has Many Modern Shopping Malls but Local Markets Really Capture the Authentic Thai Vibe
Lush rainforest, sprawling mountains and powdery beaches are scattered throughout Phuket which sits in the Andaman sea. Phuket city is a mix of old shophouses, bustling markets, modern malls and many bars and restaurants.
Being one of the largest islands in Thailand, it can be reached by boat, by air and it even has a bridge that connects it to the mainland. Even though it's got a bit of a rep as a party island, it still has plenty of culture to explore and discover in the form of museums, shrines, temples, old shophouses and of course multiple traditional markets.
Phuket Weekend Market
Also known as Naka Market, the Phuket weekend market is a place where anything and everything can be bought. From gifts, souvenirs, old clothes, new clothes, electronics, food and even animals and pets – you're sure to find what you want at this market. Nibble on some fresh fruits as you stroll, or sit down at one of the local Thai stalls and try out a street food favourite.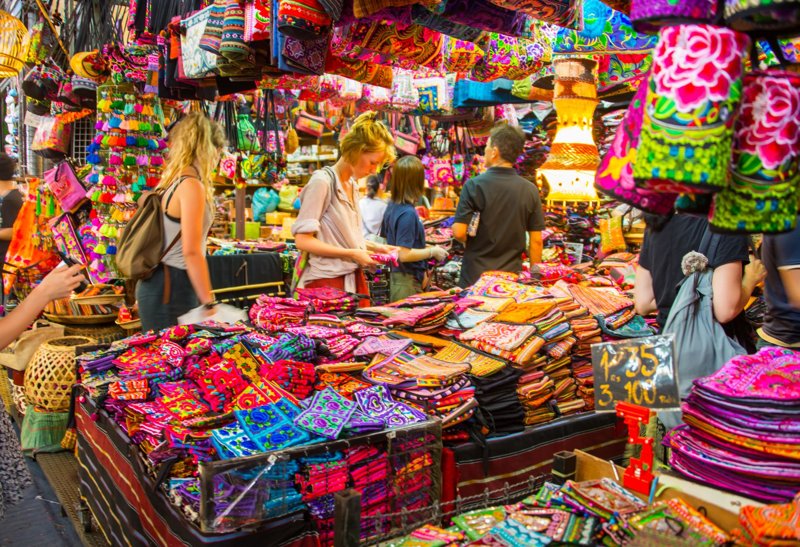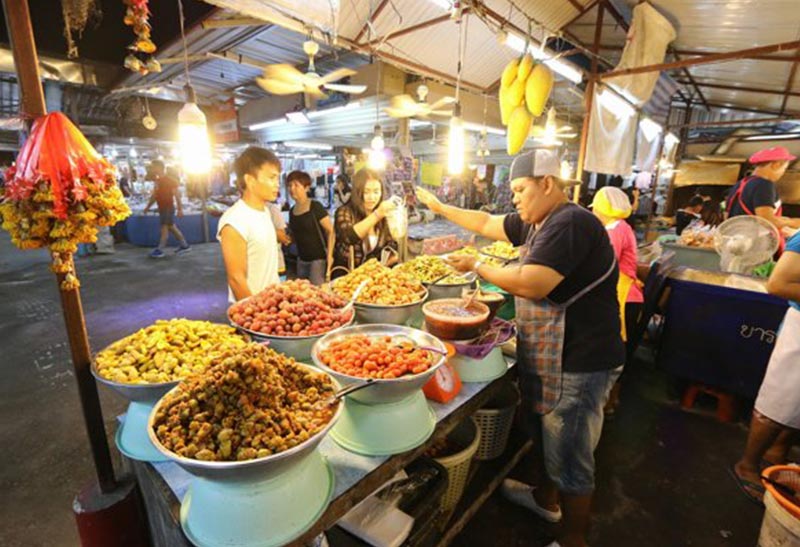 Chillva Market
This market is a hipper, more stylish market popular with the younger crowd of Phuket. Locals sell their wares from unusual shipping container shops and white tented stalls. Located near to Phuket town on Yarowat road, the main market is open Thursday-Saturday from 4-11pm and the shipping container shops open daily. As you wonder around you'll get to enjoy live music and a variety of local specialties like fried bugs, tasty deserts and the usual Thai favourites.
Phuket Indy Market
Another popular market tailored more to the young, hip Thai crowd, here you'll find tons of stalls selling stylish clothing and accessories. A lot of the clothes found here, won't be found in the larger shopping malls which is why this place is a favourite for the young crowd who want to stand out. As with all the markets, you'll also find a huge selection of great food to sample like authentic Thai dishes, grilled meats, fruits and sweet deserts.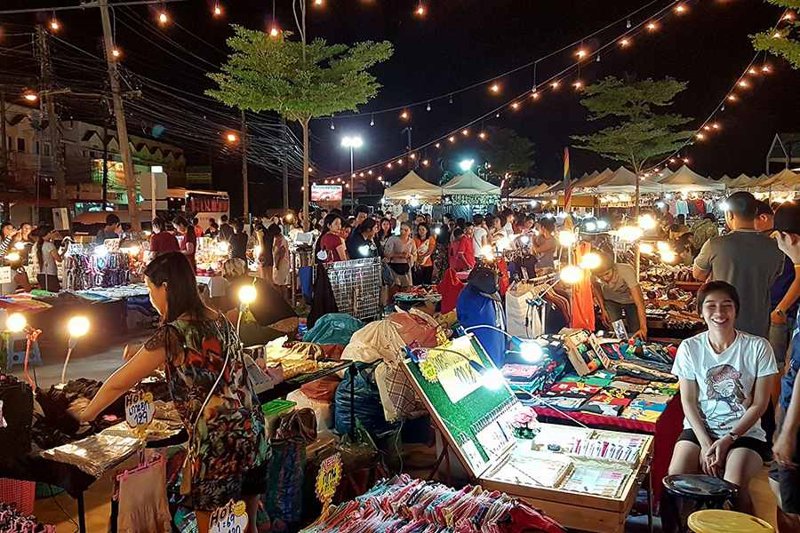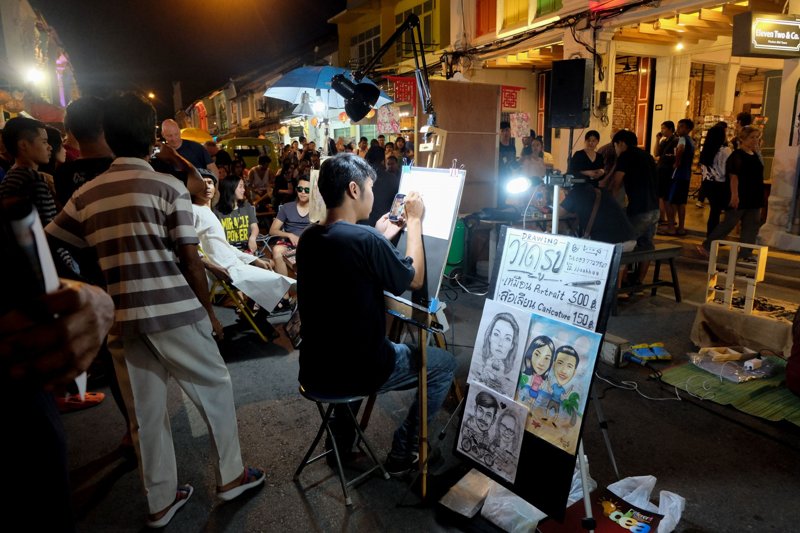 Malin Plaza
This lively market is open every day of the week, with stalls being part in kitted out shipping containers and part on normal tables with tented roofs. As you browse, you'll find a huge range of touristy clothing and accessories and authentic Thai souvenirs like silk scarves, jewelry, traditional clothing and food. There is a ton of street food on offer, plus plenty of fresh produce like fish and fruits to take home and whip up a meal if you have cooking facilities..