6 Famous Foods to Eat Before You Leave Phuket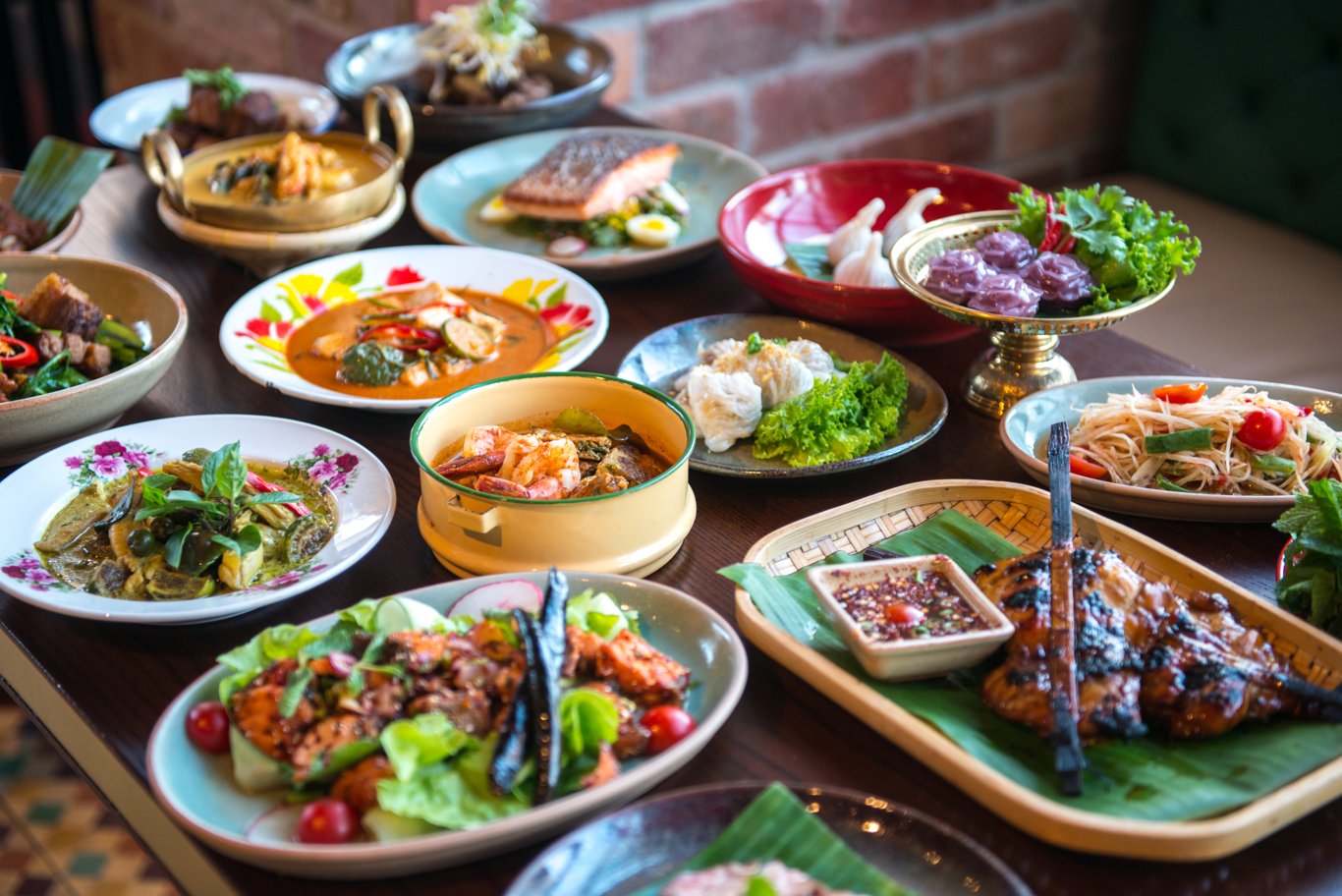 Phuket Is a Foodies Paradise – Here's What You Need to Try
Phuket is best known for its bustling nightlife and long stretches of beautiful beaches. Situated in the Andaman sea, you'll never be stuck for something to see or do in Phuket. Filled with high end resorts and beach clubs, you can live well in Phuket having every whim catered for.
Being a popular, developed city on the well-trodden tourist trail, there are hundreds of restaurants and street food establishments for you to experience local and European cuisine in. While you can find any type of food you fancy here, the local Thai food can't be beaten for flavor and value for money. Probably one of the most flavorsome, popular foods in the world, check out these Thai dishes on your next trip to Phuket.
Green Curry (Chicken, Shrimp, Tofu)
A spicy delight, the green curry is one of the most popular in Thailand and for good reason – it's delicious! Select your protein and enjoy sipping on the spicy curry soup filled with a range of veggies such as; eggplant, coriander, basil, cilantro and lemongrass. Other flavourful ingredients include; coconut milk, green chilli, kaffir lime, galangal, shrimp paste and other spices. Try it at the Kaab Gluay restaurant in Phuket.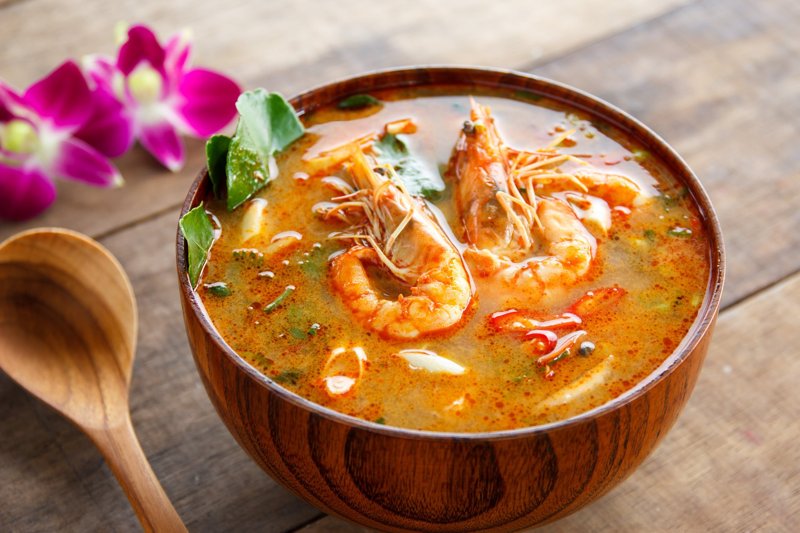 Tom Yum Goong (Spicy Shrimp Soup)
One of the most flavourful dishes in Thailand, Tom Yum Goong is the original dish with shrimp but variations can be found with chicken, beef and pork ribs. Not recommended if you don't like spice as this one will contain a good amount of red chilli! In the hot broth you'll find a mix of mushrooms, lemongrass, kaffir lime leaves, galangal, fish sauce and chilli peppers. Recommended to eat at the Ang Seafood restaurant.
Pad Thai (Stir Fried Noodles with Chicken or Shrimp)
Probably the most well-known Thai dish and one of the most satisfying, you have to try Pad Thai while you're in Phuket. Rice noodles are stir fried together with bean sprouts, eggs, tofu and your choice of protein. Sprinkle over some chilli, the ground peanuts and a dash of lime. Enjoy this Thai favourite at any local food market.
Red Curry (Chicken, Beef, Pork, Shrimp, Tofu)
Another delicious crowd pleaser, the red curry can be ordered with your choice of protein which will be cooked in a red curry paste and coconut milk. Garlic, shallots, chilli peppers, galangal, fish sauce and kaffir lime leaves all mix together to make this a top dish not to be missed in Phuket. Try it at the N.C restaurant in Phuket for great value.
Thai Roti Pancake
Roti pancakes are a delicious belly buster. Made from a simple dough and a filling, these are usually served with a sweet accompaniment but you may often see savory fillings offered. Common toppings are; fruits, Nutella, peanut butter, condensed milk and ice-cream. Easy to find at local street vendors in Phuket.
Por Pia (Spring Roll)
Thai spring rolls can be found at street food hawkers in Phuket and as an appetizer inmost sit down restaurants. Super simple but satisfying, they are made by wrapping pastry around a mix of meat, vegetables and rice noodles, usually served with a sweet/spicy dipping sauce. Try them at the Loktien restaurant and Natural restaurant in Phuket.