A Traditional Thai Evening Dinner and Show at Patong Bay Hill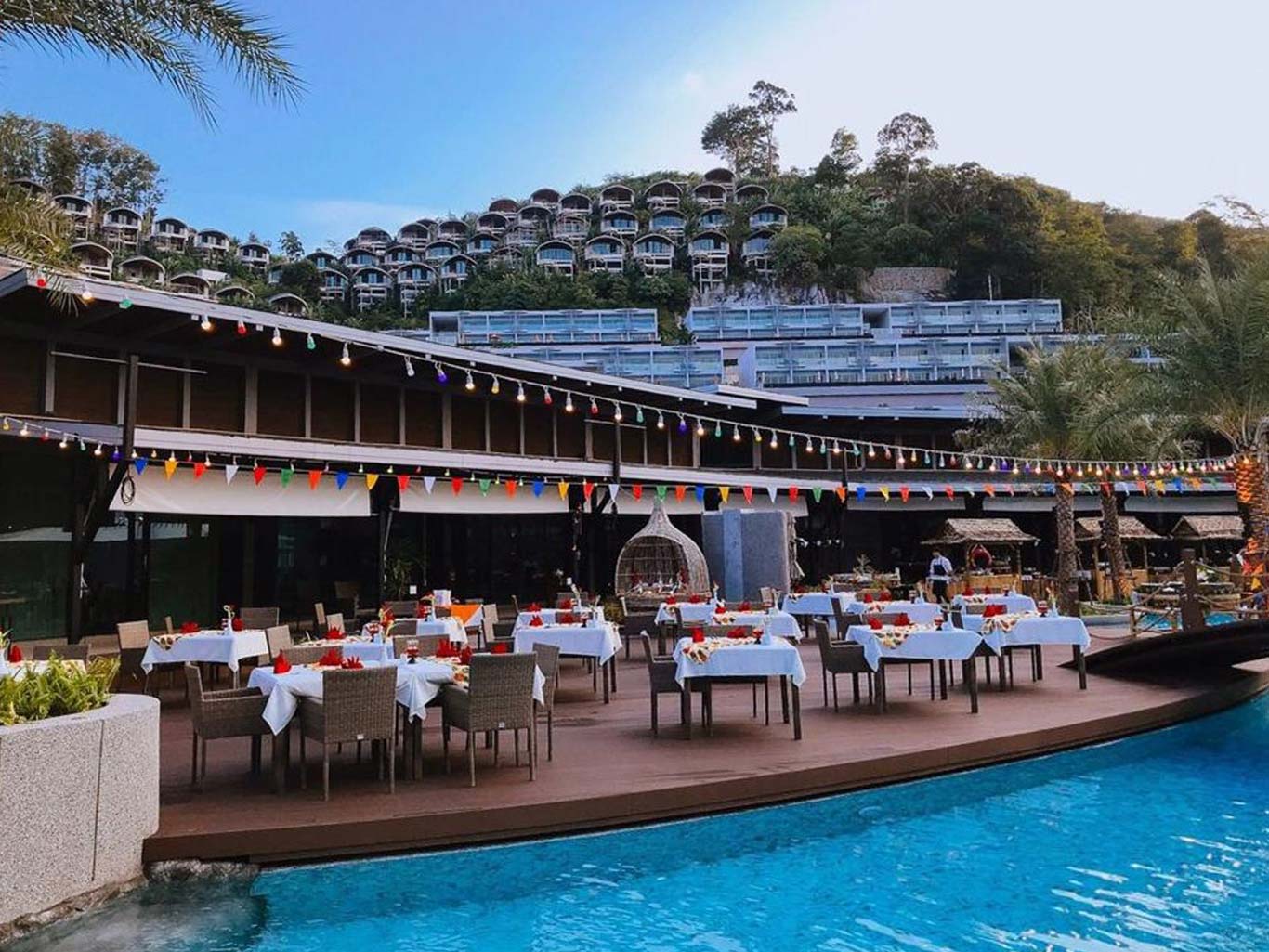 Enjoy an Authentic Thai Evening with Delicious Food and Impressive Entertainment
Our Patong Bay Hill resort is a special place, nestled on Nanai Hill featuring panoramic views of the Andaman Sea. A mix of modern, luxurious style and traditional friendly Thai hospitality, make this tropical resort a firm favourite among our Club Unique members.
It's a popular place to come and relax for our valued visitors and travelers, but it's also a great spot for companies to hold their team building events, couples to enjoy their wedding celebrations and for couples looking to recharge and be pampered.
Enjoy relaxing by the pool, take a stroll through the manicured gardens, have a day out on the beautiful nearby beach or enjoy local culture in Phuket town. Every night our expert Patong Bay chefs serve up delicious Thai and western cuisine and on Thursday evenings you'll be entertained with authentic Thai dancing.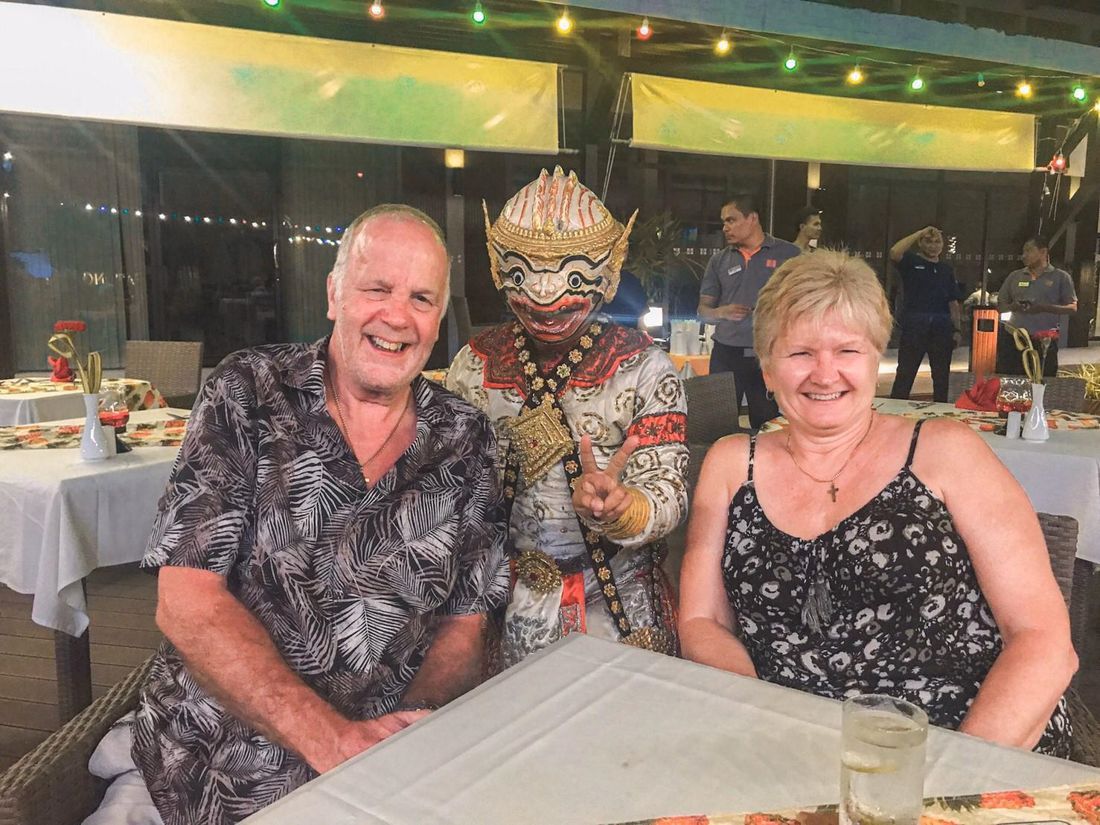 Authentic Thai Dance and Classical Music
What started off as a one-off event to open up the main new swimming pool at our Patong Bay Hill resort, got such a great reception that we decided to make it a regular event. Club Unique members kept asking us when the event would be back again, so we listened to our valued members and now hold this exciting event every Thursday evening.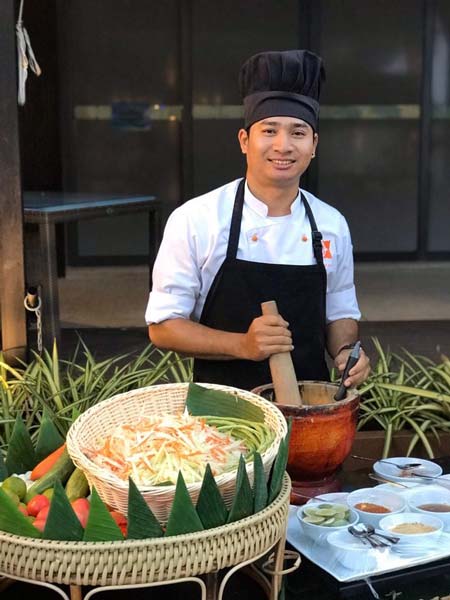 Whilst enjoying the unique tastes of our chef-created menu, expert Thai performers will dance to classical Thai music in their impressively embroidered traditional costumes. These beautiful dances were performed as far back as ancient times and were originally used to entertain royalty.
Three Main Categories of Traditional Thai Dance
There are three main categories of traditional Thai dance:

– Khon. This is a traditional Thai dance performed partly with a mask and is part a play. It can be compared to a Shakespearean drama and formerly only used to be performed at royal court.
– Lakhon. Lakhon performers are mostly women and they work together as a group. Costumes are usually quite lavish and stories are told through the performance which includes acting, singing and dancing.
– Fawn Thai. This type of Thai dance is part classical, part folk. There are five types of Fawn dances performed which include; Leb (fingernails dance), Marn Gumm Ber (butterfly dance), Marn Mong Kol (happy dance), Tian (candle dance) and Ngiew (scarf dance).
Join Us Every Thursday for a Taste of Real Thailand
These spectacular performances can be enjoyed at our Patong Bay Hill resort every Thursday 6.30pm-10pm. Authentic Thai food, traditional costumes and impressive music and dancing will give you an evening to remember. Call the team at Patong Bay Hill to reserve your table. It's highly recommended to book to avoid disappointment. We look forward to seeing you there!