Thai Culture
The Paradise, The Place of Enjoyment
Thai Culture
Thailand lies between Cambodia, Myanmar, and Laos, with the Gulf of Thailand to its south. Its unique culture mixes strong Indian influences, Chinese traditions, and elements that are absolutely Thai. With its diverse geography, friendly people, and stunning scenery, the "Land of Smiles" is a must-see destination in South East Asia.
Thailand's Cultural Identity
Much of Thailand's culture comes from the ethnic Thai people.  One of the most important influences on Thai culture has been Buddhism. Many of the traditions and beliefs of the people in Thailand stem directly from Buddhist principles, however, Hinduism has also made important contributions to Thai culture, and the close links between Thailand and India can be seen in art, literature, and in many of the country's customs.  The cultures of nearby Laos, Cambodia, Myanmar, and China have also played an important role in forming the traditions of Thailand, as have indigenous belief systems such as Animism.
Phuket's Cultural and Historical Attractions
Wat Chalong
It is thought that the original Wat Chalong was built during the reign of King Rama II (1809-1842). Since its relocation, it has been renovated and augmented. The temple contains several structures and halls. One of the halls features a gilt-covered statue of the famous and revered Luang Poh Cham statues of Luang Poh Chuang and Luang Poh Gleum, all ex-abbots of the temple. The Grand Pagoda is decorated with wall paintings depicting the Buddha's life story and features various Buddha images.
Heroines Monument
In 1785, sisters Chan and Mook led the local people of Phuket (many of whom were women) to fight a Burmese invasion. Chan was the wife of the governor of Thalang, the largest town in Phuket until the late 19th century. After his death and upon the Burmese attacks that year, the two sisters rose to defend Phuket and with their people, succeeded in winning the war. King Rama I gave the two sisters the honorary titles of Thao Thepkasattri and Thao Sri Sunthorn.
Phuket Old Town
Once a small tin mining town from the 19th century, what is now Phuket Old Town is a refreshing journey through the local history with tones of modernity. Sino-Portuguese architecture, a mix of Chinese and Western influences, with narrow-fronted, long buildings, columns, arches, windows and doors, is to be found on Thalang, Yaowarat and Dibuk Roads. Phuket Old Town is a journey back in time to Phuket's heritage of tin mining away from the fast-paced lifestyles and tourism of today.
Big Buddha
Perched atop a 380 metre hilltop in Nakkerd Hills between Chalong and Kata is Phuket's newest man-made attraction, Big Buddha or Ming Mongkol Buddha. This structure is dedicated to His Majesty King Bhumibol Adulyadej in honour of his 80th birthday. There is also a smaller Brass Buddha that is 12 metres high and is constructed of 22 tons of brass, which is dedicated to HM Queen Sirikit.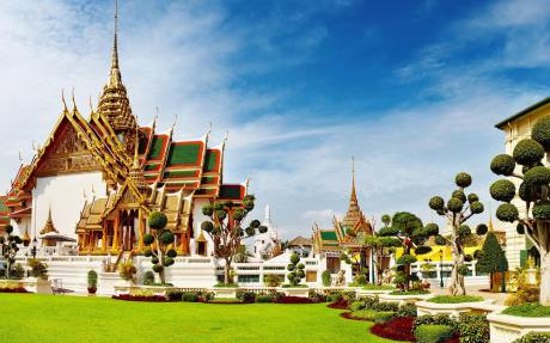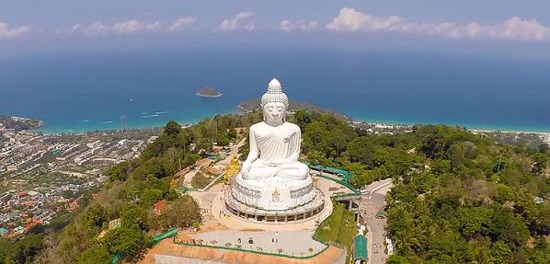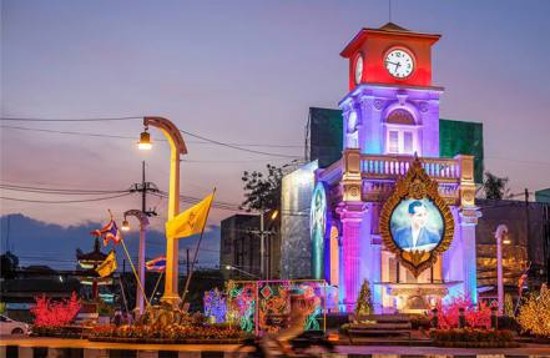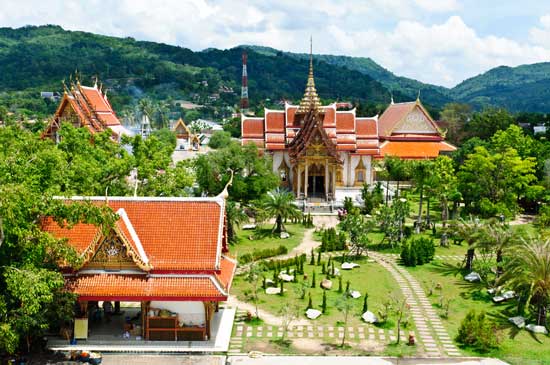 Do's & Don'ts
Thailand's culture can be weird, interesting and endearing to outsiders. Many Thai customs and traditions take some getting used to.
1) Don't Touch The Head
It is important that you don't touch a Thai person's head or ruffle their hair. If you do accidentally touch a person's head, please apologize immediately. In Thailand, the head is considered the scared part of the body and not to be touched without permission.
2) Take Off Your Shoes, Always!
In Thailand, the feet are the furthest removed away from the head and as such are the lowest part of the body physically and spiritually. Shoes must be taken off upon entering someone's home, sometimes at businesses and most certainly when visiting temples.
3) Keeping Your Cool
Raising your voice is unacceptable in Thailand, and is considered an act of losing control. You certainly won't achieve anything by becoming aggressive or loud. Being jai yen yen (cool heart) instead of jai rawn (hot heart) is always the best way to handle any situation.
4) Ducking Down When Walking Between Two People
You'll see the majority of Thais duck down slightly when passing in front of two people engaged in conversation. It's a polite gesture of respect to acknowledge the interruption. The same gesutre applies if you walk past a person and block their vision for even a split second.
5) Don't Point!
Pointing is a no-no in Thailand. Your Thai friends won't take offense if you point when joking around, as they will understand that as a foreigner you may point instinctively. However, don't point at monks or pictures of any of the Royal Family, and as a general rule don't point at people to make reference to them. If you need to point someone out, instead of extending your finger, bend your hand downwards with your fingers leaning toward the floor and your palm facing upward.